Construction Safety Net
Construction Scaffolding Safety Net also named Debris Netting, is the minimum safety device to be installed in temporary or mobile construction sites. Where there are scaffolding in areas open to the public, it must be appropriately enclosed using a scaffold protection covering net, to ensure building site people safety. A wrap knitted nylon or plastic netting is usally applied with strong durability and high tension strength. It is lightweight and flexible, easy to handle and easy to install.
We specialize in manufacturing high quality safety netting with different color, size and weight. Detail types following:
HDPE construction scaffolding safety net
Orange HDPE Debris Safety Net
Flame retardant nylon nets
Green Color Plastic Netting For Building Protection

Construction Nets Technical Information:
Marterial: polythene, polypropylene,chinlon, nylon 6 fibre.
Weaving and characteristics: The longitudinal mesh is hamulus weaving by knitting machine. Horizontal mesh is made by machine and manpower.
Nylon mesh for construction safety enjoys high ability of protection, convenience using and lower cost etc.
Color : Green, Blue, Orange, and other colors avaible upon request.
Uses: Used in the construction of building and the peripheral net of the temporary construction.
Common Specifications:
1. Roll length:1.8m
2. Roll width:6.0m
3. Roll weight:2kg/piece-6kg/piece
4. Thread or Yarn Diameter:17mm-26mm
HDPE scaffolding construction safety net
Material-HDPE,Weight-200-300g/m2,Width-0.6-6M,Mesh-hexagonal.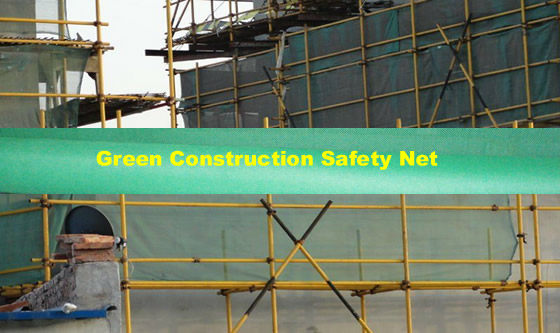 | | |
| --- | --- |
| Net Weight | 500g/M2 |
| Mesh hole | hexagonal mesh |
| Colour | GREEN |
| Width | 0.6-6M |
| Roll Length | 1-50M;1-100M;1-200M |
| Type | Wrap knitted |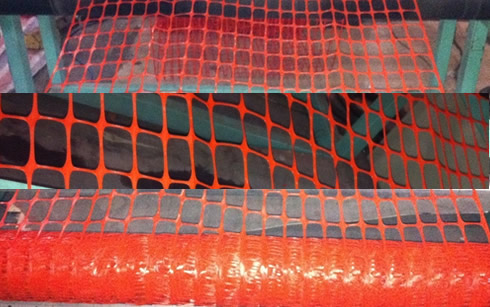 It can be manufactured in any height from 1m to 1.8m many different mesh size.
The most popular color is orange